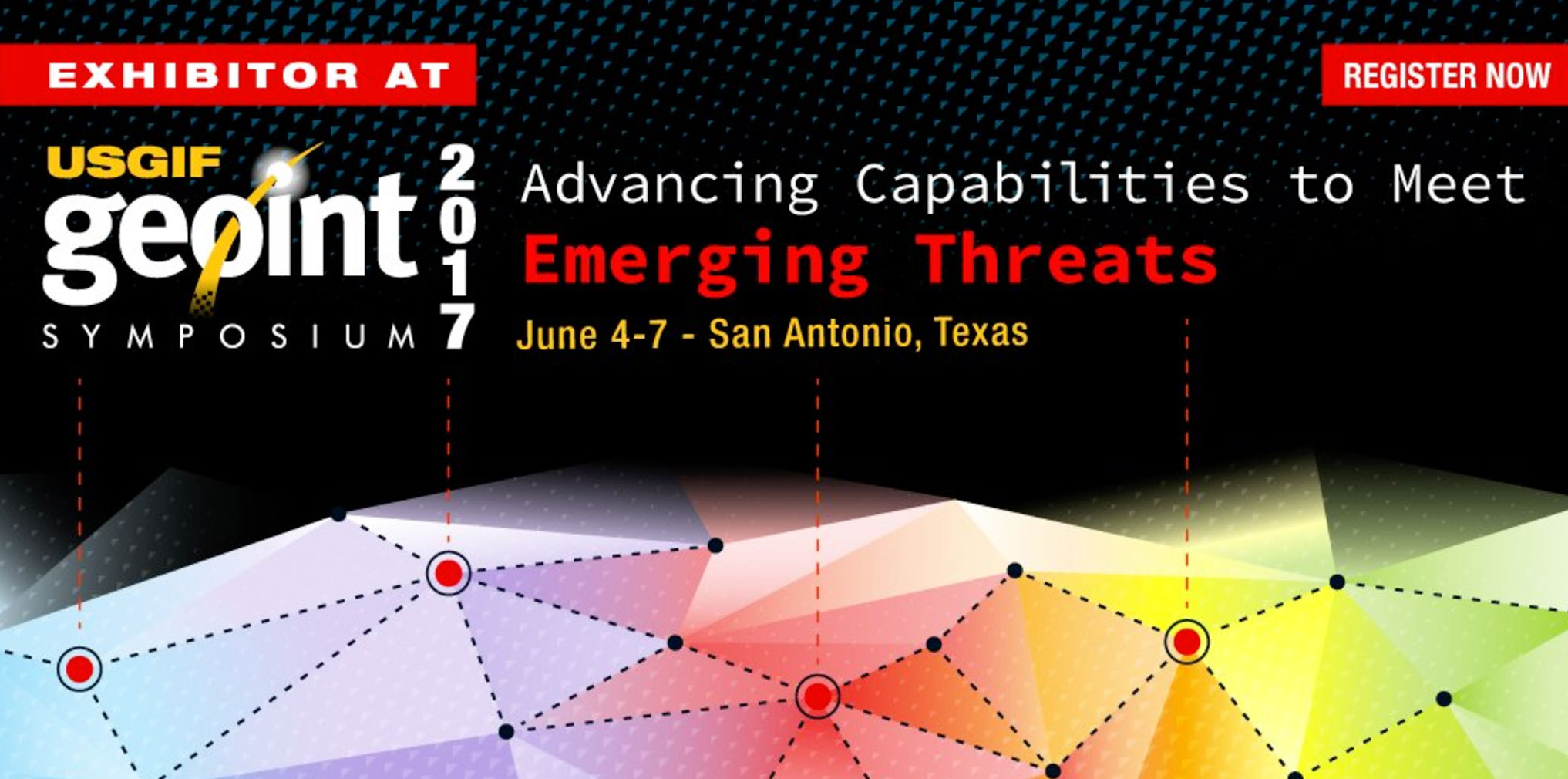 June 5th, 2017
Posted by Jay Marwaha
Events, Government
0 thoughts on "Visit SYNTASA at GEOINT 2017"
SYNTASA was in San Antonio, attending the GEOINT 2017 Symposium, June 4-7, 2017.
DRIVING IMPROVED MISSION PERFORMANCE AND ANALYSIS WITH REAL-TIME USER SEGMENTATION
Government organizations responsible for the provision of networks, tools, and access to content need to be able to understand whether the intended audience is finding the right information, how long it takes to find the information, which tools are most useful for users, and whether some users are attempting to access information they are not authorized to see. SYNTASA has created a flexible platform with machine learning algorithms that uses behavioral data like clickstreams and contextual data such as available user profiles to achieve insight into content and system usage.